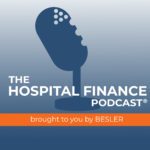 In this episode, we are joined by Zach Hartsell, Principal and APP Growth Team Leader at SullivanCotter to explain the Final rule considerations related to the revised conditions for submitting split-shared visits for reimbursement.
Podcast (hfppodcast): Play in new window | Download
Subscribe: Stitcher | RSS | More
Learn how to listen to The Hospital Finance Podcast® on your mobile device.
---
Highlights of this episode include:
What a split-shared visit is
What's changing as a result of the 2022 final rule
Specific activities CMS identified
Case-based formats
---
Mike Passanante: Hi, this is Mike Passanante and welcome back to the award-winning Hospital Finance podcast. Every year, the Centers for Medicare & Medicaid Services incorporate changes in policy, regulations, and requirements for billing under the Medicare Physician Fee Schedule, or PFS. These changes are often adopted by commercial payers. On November 2, 2021, CMS released the final rule for the 2022 PFS. The final rule went into effect on January 1, 2022, and includes some important considerations related to the conditions for submitting split-shared visits for reimbursement. These changes have the potential to alter the existing workflow of physicians and APPs related to billing split-shared encounters. To explain the impact of these changes, I'm joined by Zach Hartsell, a Principal and APP Growth Team Leader in the APP Workforce Practice at SullivanCotter. Zach, welcome back to the show.
Zach Hartsell: Thank you, Mike. I'm happy to be back and to discuss an important topic that I believe is impactful to both advanced practice providers and physicians.
Mike: I agree. And Zach, maybe you can start out by just talking a little bit about what a split-shared visit is.
Zach: Happy to, Mike. So split-shared visits are an evaluation management service performed jointly between a physician and an advanced practice provider. And for this discussion, we'll talk about advanced practice providers primarily being physician assistants and nurse practitioners. And these encounters take place in the hospital-based setting historically. They've been allowed in both hospital inpatient, hospital outpatient departments, and emergency room sites of service for all professional encounters, except for time-based things like critical care or prolonged service time, or for procedures. When using a split-shared service, the APP can perform most of the encounter, but the entire encounter can be billed under the physician, assuming a couple of criteria are met. These criteria include the physician having a face-to-face encounter with the patient, the physician performing a medically necessary and substantive portion of the service, and both the physician and APP must be employed by the same employer. The split-shared visits are not to be confused with Incident-to billing, which is only applicable in the outpatient setting and has a different set of governing rules and regulations.
Mike: Okay. Thanks for that setup, Zach. So what's changing as a result of the 2022 final rule?
Zach: Yeah. Mike, before I get to that, let's ask the question of why the change. And so CMS has talked a little bit about why the change. And the reason for the change is that CMS had identified several drivers that were causing them to rethink about the split-shared policies, including the need for increased access, wanting to have better alignment between the rules and the way clinical practice is actually working, recognition of advanced practice providers as members of the care team. Also, CMS wanted to reduce the duplication of services. Previous split-shared rules were the result of a mid-year update and not part of the previous final rules, so the changes are also meant to clarify some of the policies in a final rule.
So to your question, what is changing? The changes were implemented earlier this year, January 1, 2022, with additional changes being implemented in 2023. The 2022 changes are relatively modest and include the ability to use split-shared methodology to bill critical care services. As we'd mentioned, they were previously excluded. And the requirement that a billing modifier be added for all shared visits. In addition, providers can continue to submit split-shared encounters using the traditional reporting methodology as they have been or a new time-based methodology. Really, the greatest impact on split-shared billing will set to occur January 1, 2023, when all shared visits must be billed using a time-based methodology.
The time-based methodology is where a practitioner who provides the majority of the time bills for the visit. And CMS defines the majority of the time is more than half the total time spent. The impact of these changes will likely be pretty significant and impactful both to the attribution of work RVUs to providers and the overall organizational revenue. The time-based methodology will require physicians to have greater than 50% of the total time spent with a patient in order to bill and receive the work attribution. Because of this change in 2023 practices who use many of their same workflows where the APP does most of the work and then the physician will come along and do some aspect of the encounter, we'll see the same patient volume, but those current split-shared workflows will then be attributed to the– will likely be attributed to the APP. And AAPs will have a corresponding increase in work RVUs, and physicians would have a corresponding decrease in work RVUs. As I mentioned, this could have an impact on the organization's bottom line since CMS and some commercial payers reimburse for APP professional services less than physician professional services. In the case of CMS, it's 15% less. This could result in an overall decrease in professional collections for similar volume.
Mike: Zach, what specific activities did CMS identify when accounting for time?
Zach: Yeah. Great question, Mike. When accounting for time, CMS has identified the activities to be things that you would think about in a normal visit. So things like preparing to see the patient. For example, preparing the chart, reviewing the tests, performing the history and physical, counseling the patient, and communicating with the patient or other providers, ordering medications, tests, or procedures, performing the medical decision-making, and documenting clinical information in electronic medical record. And as you can see, Mike, many of those activities are the types of activities that we often see APPs deployed in a role as part of– deployed to in their role on the care team. CMS did note that it would be helpful for each individual provider to document their own participation in the medical record. And their expectation is that each provider would document the time individually and then in total. This is a similar process that is currently being used for critical care time, and they reference that as an example of how this could work.
Mike: Could you give us an example of how this might work?
Zach: Yeah. It's maybe easiest to do it in a case-based format. So let's take an example of a hospitalized patient on a hospital medicine service who's got a diagnosis of pneumonia and is being cared for by the hospital medicine team that's composed of a physician and an APP. Let's say on day two, the advanced practice provider, APP, sees the patient in the morning and spends about 25 minutes with the patient, performing a focused history and physical, reviewing the morning labs, and providing some patient education related to the course of the treatment. Let's say based on that exam, the APP detects a decrease in lung sounds during the lung exam and orders a chest X-ray. Later in the day, the physician and the APP come back by the patient, spend an additional 10 minutes together making afternoon rounds, reviewing the chest X-ray findings, maybe make some changes to the treatment, and meet with the patient to review the chest X-ray results. So this would comprise 25 total minutes for the APP. The time that they spent in the morning and 10 minutes for total for the physician. That's that joint time in the afternoon. CMS did note that you can't count duplicate of time, so the time would have to go to one provider or the other, and let's say the time in the afternoon goes to the physician.
In the old methodology, the hospital medicine team would bill the encounter as a 99233 or a subsequent Care Level 3. And in the old methodology, this could be billed under the physician as a split-shared visit, assuming all the criteria are met. In this case, the physician performed a subsidy portion of the encounter, had a face-to-face encounter with the patient, and they are both employed by the same group. Under the new time-based methodology, this visit could only be billed under the APP, as the APP provided the majority of the encounter. 25 of the 35 minutes. This would be reimbursed at 85% of the total allowed for the Medicare patients. The challenge we see is that since the physician would not receive any work RVU or reimbursement credit for this visit using this methodology, this could impact credited physician productivity. This could be problematic in organizations using work RVU productivity-based compensation models for their physicians and APPs.
Mike: What should providers be doing to adapt to this change?
Zach: Yeah. Organizations really should use this opportunity between 2022 and 2023 to intentionally review how their inpatient and provider-based or hospital-based clinic teams are working. It is important to think about intentional workflows that allow for top of license practice and to minimize competition for that work RVU credit. This is often easier said than done. It's important to keep in mind as organizations go through this exercise that the biggest driver of this change from CMS is the desire to improve access and throughput. When thinking through workflows, think about what processes or mechanisms need to be put in place to allow physicians to continue to receive the support they need to see the complex patients while simultaneously identifying what type of patients APPs could see, perhaps on their own or in parallel with the physician. Some immediate steps organizations can take include assessing the current state of split-shared billing at your organization, evaluate current care team composition and work responsibilities to determine the optimal team composition, and anticipate the work RVU attribution impact to ensure that all providers are efficient and optimally utilized. You'll want to assess the impact on specific patient workflows. For example, what happens with new patients or established patients? Or how does the discharge process work where split-shared visits are utilized today? Consider if modifications to physician and APP compensation arrangements are needed to ensure financial sustainability and regulatory compliance. Just need to make sure you'd be aware that these changes may influence the reported work RVUs and compensation for work RVUs in the 2023 to 2024 survey report data. So keep in mind that it may take some time for this to show up in the survey data, although impact physicians immediately with the change.
Mike: Great advice, Zach. And if someone wanted to find out more about you or SullivanCotter, where can they go?
Zach: Yeah. Please visit us at sullivancotter.com. You can also follow us on LinkedIn, where we regularly post content on emerging trends, data, and insights related to physician and APP compensation and workforce optimization. Finally, I'm happy to answer any specific questions at Zachary Hartsell, all one word, at sullivancotter.com. Thanks again Mike, for this opportunity.
Mike: Fantastic. Thank you for joining us today on the Hospital Finance podcast.
[music] This concludes today's episode of the Hospital Finance Podcast. For show notes and additional resources to help you protect and enhance revenue at your hospital, visit besler.com/podcasts. The Hospital Finance Podcast is a production of BESLER, SMART ABOUT REVENUE, TENACIOUS ABOUT RESULTS.
If you have a topic that you'd like us to discuss on the Hospital Finance podcast or if you'd like to be a guest, drop us a line at update@besler.com.